Design & Build with the environment, our health and future generations in mind.
What we offer
Consultations
We offer comprehensive sustainable building knowledge and will advise you through completion of your project. We can provide you with the most appropriate environmental and economical choices for your specific location and project. Ask specific questions regarding sustainability and how you can incorporate those practices into your daily routine. Are you planning a remodel project and are unsure of your finish selection and material applications? Are you planning a new construction project and would like to obtain information on all sustainable practices from site selection to finish materials. Are you a residential contractor wanting to incorporate sustainable building into your current construction methods?
Interested in a natural built structure? We can help you in the beginning stages of the design, make recommendations for your construction plans and how to select more sustainable options. Site selection and building orientation play a key role in the design. We can provide you with soil testing, passive solar techniques and choosing the appropriate natural building construction for your site and location. Working alongside the homeowner, we can plan and implement natural building strategies from the foundation to the finishes. Depending on your location, an experienced builder may be available for the duration of the building process.
If you are planning a project, consider supporting educational programs throughout various stages of the building process. We have a directory of experienced teachers available to teach workshops and work with the homeowner to plan for the most effective way to get your structure built.
Every project is different and requires site specific research and information. Send an inquiry with information on your current project and lets get talking :)
Design & Construction Drawings
We work with engineers to establish stamped permit-able construction drawings to be submitted to your county. Work alongside one of our designers to help bring your vision to reality.
If you are an architect looking to incorporate natural building methods into your designs, we can work with you to develop those plans further.
An Experienced building team
We have a network of natural builders and contractors working specifically with these sustainable building modalities. Muddy Hands can put together a team of builders to help get your dream on its way.
Specialized Finishes
Our network of builders specialize in natural finishes; clay, lime and gypsum to bring a higher quality of life into your interior spaces. We install natural plasters and water resistant finishes as well as earthen floors. Our team can also install an artistic thermal mass element to your heat source helping to retain heat longer through the cold winter months.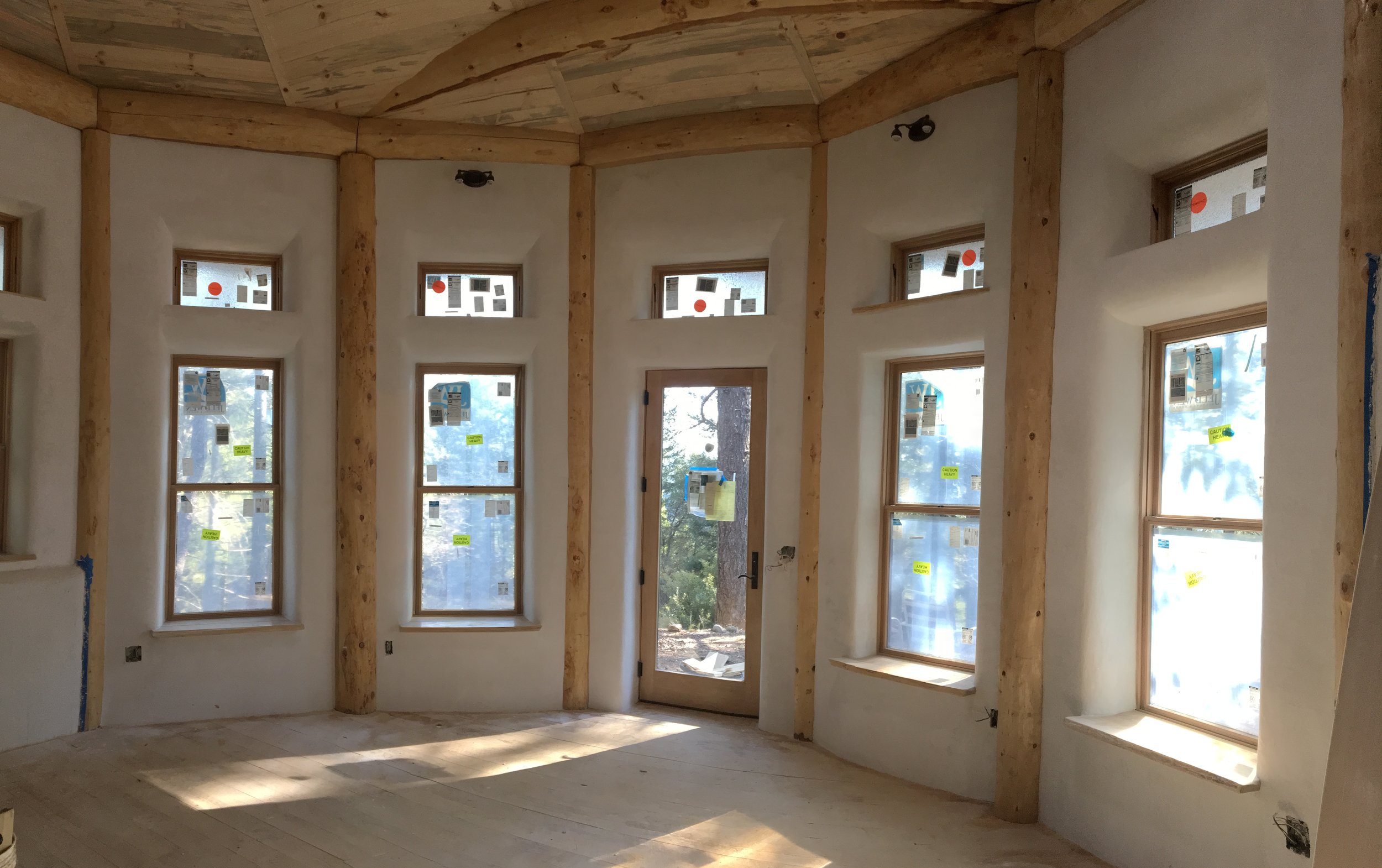 Ready to Create?
Let us inspire your vision
—Ready to Learn
Let us empower you